TAKING CONTROL: Proven Strategies to Curb Healthcare Volatility & Improve the Value of your Organization
Employer Sponsored healthcare has and continues to be one of the greatest financial challenges for many organizations throughout the United States. Historically, companies have turned to the insurance markets to manage expenses year over year only to find premiums continue to rise while the value of what is being purchased declines. As costs continue to increase, so too does the impact on culture, growth and EBITDA.
The U.S. healthcare system continues to become more complex while options within the traditional marketplace continue to worsen. To combat this, employers must take a more business-like approach to managing expenditures or be destined to stay in the vicious cycle they find themselves in today.
In Taking Control, we will reveal strategies to identify cost drivers, quantify them, and prioritize solutions to them. These proven strategies offer employers the ability to access nationally recognized carrier networks, create their own plan design, retain premiums typically reserved as profits for the insurance carriers, and curb year over year volatility.
About The Speaker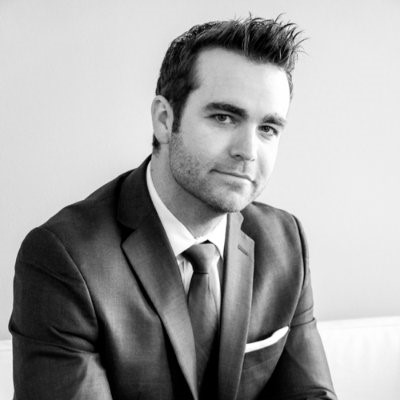 Seth Denson is a Healthcare Strategist, Entrepreneur, Author, Public Speaker and a regular contributor to media outlets including ABC & Fox News. He is the Co-Founder & Chief Strategist at GDP Advisors, LLC – a U.S. based consulting firm specializing in Healthcare Strategy & Risk Management. He has become popular with the media because he blends metropolitan thinking his straight forward West Texas communication style.
He is the author of The Cure: A Blueprint for Solving America's Healthcare Crisis which is set to be released in July 2018. He has extensive experience surrounding compliance, data analytics and strategic development. In addition to his role at GDP Advisors, Mr. Denson also serves as a founding board member of Paradigm Holdings, LLC (a U.S. based private health reinsurance captive).
Event Details
- Date: Wednesday, July 11, 2018
- Time: Registration, refreshments & networking will begin at 8:30 am. The seminar will begin at 9:00 am and will last until approximately 10:30 am.
- Location: Gillis, Ellis & Baker - Training Room, 1615 Poydras St., Suite 700, New Orleans, LA 70112
- Parking: Validated parking is available in the parking garages at 1615 Poydras and 1555 Poydras. Metered street parking is also available. You can access the 1615 Poydras parking garage at the rear of the building on Perdido St.

Questions? Contact:
Amanda Graves
Branding & Communications Manager
Gillis, Ellis & Baker
agraves@gillis.com
504.619.1043
This seminar is free; however, registration is required.